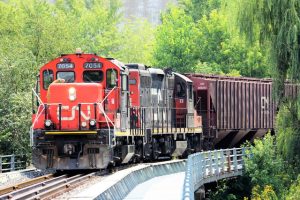 Why would tube bending for locomotives be necessary? The United States has the largest rail transportation system in the world. As a result, the locomotive industry is important for daily life in America. Although there have been many advancements, trains still transport raw materials and goods across the nation.
Custom Parts
Modern trains run on large diesel engines. It is more effective than the original coal-run engines. However, many of these engines need specialized tubes for the train to function properly. Diesel engines have hundreds of parts. The tubes that make up these engines have different tubes that bent at specific angles to provide the best results. These connections make sure the coolant systems and other functions are working properly.
When these engines are being built, companies fabricate tubes that will allow the diesel engine to perform effectively. Furthermore, fabrications and bent tubes can replace broken or failing parts.
Historical Recreation And Restoration
The railroad industry has existed for hundreds. Over the years, various locomotives have become historical artifacts. However, time tends to corrode and break down certain parts of these trains. Since many of these parts are no longer in production, getting a custom fabrication is a must to maintain authenticity. Locomotive restorations are a common occurrence as many historical trains are used in the entertainment industry or put on display. Museums will often need parts as well if the broken parts are noticeable.
Whether you are looking to make the locomotive "look its age" or "better than new", customized tube bending and fabrications to meet both of these requirements. Replicas can replace decades-old parts to make the locomotive both authentic and improved.
Locomotive Tube Bending at Detroit Tube Products
When it comes to tube bending for locomotives, Detroit Tube Products is the place to go. Since 1911, Detroit Tube Products has been providing tube bending and fabrications for many industries. The locomotive industry is always in need of high-quality fabrications and assemblies to keep its engines up and running. We guarantee that our products and services will satisfy any client, regardless of what bends they are looking for.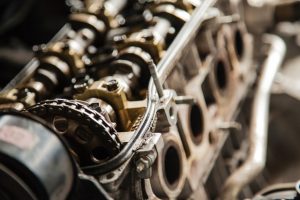 It is interesting to know diesel engines are being used on the Gordie Howe International Bridge. Since the construction of the International Bridge, our company has been dealing with traffic that comes with it. While the delays can be a pain, I always manage to get a glimpse of the machines. Those large machines care out the fundamental task for the project. To deliver and place material to create a bridge connecting Canada and United States. All the while, some of them might be carrying our custom tubes.
Diesel Engine
Diesel engines are internal combustion engines. In the engine, the air is compressed to a temperature sufficiently high to ignite fuel injected into the cylinder. As a result, the combustion and expansion actuate a piston. Since its creation in 1983, this engine has found use in a variety of machinery. These include locomotives, trucks, heavy equipment, and other machines.
The engine has been popular because of the many advantages it has.
Advantages of Diesel Engines
Many advantages come from using a diesel engine. Earlier models of the diesel engines were loud and had high maintenance costs. However, modern engines have overcome these problems, becoming more cost-effective and silent. Diesel engines are also rugged and reliable. In addition, fuel costs for these engines are cheaper. Furthermore, diesel engines have a longer lifespan compared to gas engines.
With all these benefits, it is easy to see why construction companies would use diesel-powered machines. However, some of these machines require specific or custom parts. That is where Detroit Tube Products comes in.
Diesel Engine Tubes from Detroit Tube Products
Detroit Tube Products services a variety of industries. One of these industries is diesel engine manufacturers. When a company needs specialized tubes and exhaust for their engines, we bend them to match our client's needs. For over 100 years, we have been bending every type of tube got our clients.
The diesel engines on Gordie Howe International Bridge have custom parts as well. Some of those parts were made right here at our company.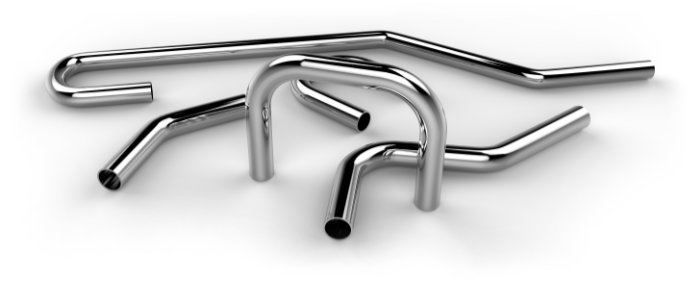 When it comes to tube bending, there are a variety of options you can go with. Bending methods such as crushed bending, mandrel bending, rotary draw bending, and others. The good news is that even if you are not sure what type of bend you need, we can help you. At Detroit Tube Products, we have extensive experience in tube bending, and we can recommend the exact type of bending you need.
Section Benders
Section bending is sometimes referred to as profile bending, either way, it will work with all types of tube shapes. From square to rectangular any type of shape, a tube can be bent. Also to perform a section bend a specialized machine is used.  This machine can perform bends on all types of odd-shaped tubes, from T shape to U profiles and beams.
The section benders usually have 3 rolls that you feed the tube through. This performs the bend using force on the tube. In addition there actually different types of machines to choose from when performing this bend. There are double pinch, pyramidal, and single pinch machines. At Detroit Tube Products, we can help determine which type of bend that best suits your project. With over 100 years of experience, Detroit Tube Products is the leading tube bending service provider in Michigan.
No matter if you need a tight radius bend or a larger tube, we can handle it. In addition, we strive to meet all deadlines and have all projects done on time and on budget. Also, no matter what industry you are in, we will work with you. Throughout the years we have serviced a huge selection of industries from automotive to HVAC, we help them all. Finally, give us a call today at 313-841-0300 or contact us now and see what we can do for you!