Security Plumbing is one of the interesting industries we serve. Those stainless steel corner toilets with the washbowl on top you've seen in a prison drama on TV? The stainless steel toilets at the highway rest stop or state park or on the ferry or on the train? The cabinet in grandma's hospital room that opens up to be a swing-out toilet and tiny sink? These are all examples of security plumbing — also called durable or rugged plumbing.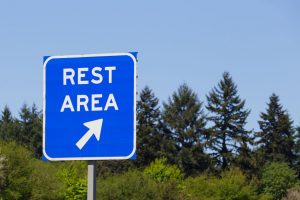 Why not install a nice toilet from the local big-box in your town lockup? Well, commercial toilets made of vitreous china can be broken to cause a flood. Also, imagine the disruption and health hazard of human waste flooding a block of cells where people really can't be relocated to clean, dry surroundings! That's why stainless steel units are used in most modern detention facilities. In addition, these units are compact and designed to fit neatly into very small places and still resist clogging. The manufacturers are constantly refining designs and technology to respond to the creativity of inmates and eliminate tie points for ropes or cords.
DTP – Supplier for Security Fixture Manufacturers
How does Detroit Tube Products fit in? We specialize in tight-radius mandrel bending stainless steel and can meet the design needs of security fixture manufacturers. Also, for many years, we've developed the tools and knowledge to fabricate the waste and jet tubes for these specialized toilets, even as their water use requirements have added complexity. Here's a look at one of our customers' demonstrations: "Best of Flushings." Don't let anyone tell you engineers aren't funny!
We've made waste tubes up to 4″OD for a squat toilet project in Asia, and down to 2.25″ for ultra-low flush, as well as parts suitable for seawater flushing. Also, we have the understanding and experience to know what happens to the different series of stainless in various applications. In addition, our mandrels and tooling will keep the tubing round throughout the length of a complex and compact part.
304 Stainless Steel Tubing
Here are photos of parts in process for security fixture makers, all 304 stainless steel. Notice that the tube finish can be shiny or dull. In addition, this doesn't affect quality, and in this case doesn't affect appearance, as the finished product is polished when assembled. The duller-finish parts are 2-3/8 OD bent on a 3″ centerline radius, and the shinier ones with slots are 3″ OD on a 3.5″CLR.
We cannot show pictures of complete parts or assemblies we've produced. Detroit Tube Products is a very specialized tube bending company and as such, nearly all our projects are confidential. We can simply tell you that we are a nationwide tube bending supplier for the security plumbing industry and others. Also, some of our jobs are International as well, primarily for companies in Canada and Mexico. Do you have an unusual application for stainless steel bends? Please request a quote or contact us for more information. Finally, we have the tools, experience, and imagination to work with you.