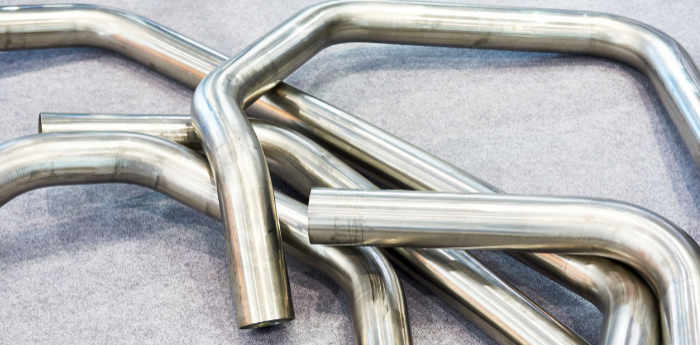 At Detroit Tube Products we can perform rotary tube bending services for all your bending needs. Also, rotary tube bending is a process that uses clamping on the outside diameter of the tube and drawing it over a form with the radius that has the desired bend radius.  With this type of bending, it has a supporting mandrel on the inside of the tube with a wiper die to help prevent wrinkles in the tube.
Our machinery, allows us to store multiple bends in one run so we can perform multiple complex bends on one tube. In addition, rotary bending is one of the most popular forms of bending in the industry. This type of bend is aesthetically pleasing with a smooth look and feel compared to other bends.
Rotary Tube Bending For Different Industries
Rotary bending can be found in a number of uses such as frames, automobiles, handles, handrails, and much more. Of course, quite a few industries use this type of bending which can be seen here. This type of bending is ideal for tubes with a higher diameter and thickness.  We maintain our mandrel bending equipment to help with peak performance. This helps us meet all workloads and make any deadlines.
Here at Detroit Tube Products, we have been providing tube bending services for over 100 years. Based here in Detroit, we have clients from the Big 3 as well as all over the country. No matter if you need coolant tubes for your engine or a handrail for your building, we can make it. We are a certified and insured company that provides quality service to hundreds of clients. Finally, give us a call today at 313-841-0300. You can also reach us by using our easy contact form or request a quote today from Detroit Tube Products right now!