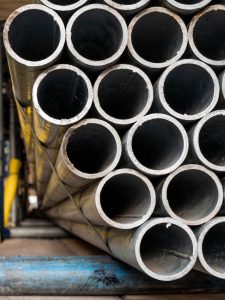 The importance of tube shaping should not be underestimated. This process is the foundation for many industries. In fact, all of the industries that Detroit Tube Products serves need custom fabrications. So, to show the importance of this process, let's talk about a few industries that need tube forming services.
Antique and Historic Restoration
One of the most unique industries is historic restoration. When a museum is working on a new exhibit, some antiques need replacement parts. After all, time wears on everything. When it comes to historical pieces like locomotives, airplanes, and other vehicles, fabricating replacement parts is the best option. Thanks to tube shaping, museums can get these parts and restore these historical pieces to their former glory. In addition, tube fabrication can be used to create displays and decorations.
Forestry Equipment
Custom tube bending is really common for the forestry industry. Majority of these machines that need custom parts are used for job efficiency. Harvesting, de-barking, and portable lumbermills is just a handful of equipment that rely on custom parts to keep themselves functioning. Furthermore, specialize machines like mulchers are also reliant on custom parts.
Diesel Engines
If you have seen the inside of the diesel engines, there are hundreds of parts. All of these parts are necessary for the engine to function. As a result, one part going missing or breaking can be a problem. Furthermore, each part is unique and can be difficult to replace. That is why custom fabrications are usually necessary. During the construction of these engines, tube shaping is necessary because parts like coolant tubes and air tubes.
Tube Shaping at Detroit Tube Products
There are many industries that use or even rely on custom tube forming and shaping. Fortunately, Detroit Tube Products is capable of meeting the needs of all these industries!