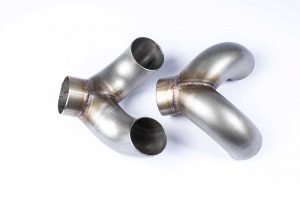 Detroit Tube Products is the full-service solution to your tubular challenges. Since 1911, we have specialized in bending tubes for a wide variety of end-uses and industries.
Our breadth of experience and specialized engineering make us your best choice when sourcing parts with severe bends, modest volumes, or specialty materials. Our size range (from 3/4 to 6 inch outside diameter), in-house tool design and manufacture, and the large variety of bending and forming dies in stock gives you a single point of contact for virtually all of your bending and fabricating needs.
Tube Bending From Detroit Tube Products
Since 1911, Detroit Tube Products have been the leader in tube bending in the Detroit area. We have a large inventory of tube stock and our materials are for low-pressure applications. Contact us today for more information on our tube bending services.