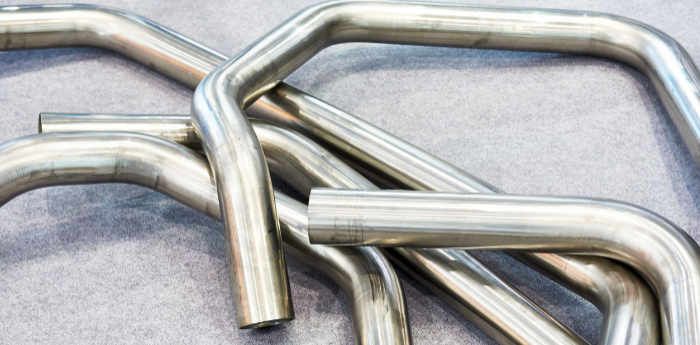 When looking for proper steel tube bending services, look no further than Detroit Tube Products. At Detroit Tube Products, we are known as one of the best tube bending companies in the industry. Also, with over 100 years of experience, we can deliver any type of tube bend you need to get the job done right!
Michigan's Best Steel Tube Bending Services
Detroit Tube Products can provide tube bending services for any type of steel tube. Also, the shape of the tube makes no difference to us, from oval to square we can bend it all. In addition, we have all types of methods we use to achieve the proper bend. From compression to rotary draw bending, we can determine what method works best for certain jobs. A rotary draw bend uses a method of clamping the outside diameter and then drawing it over a form with a similar radius.
When it comes to rotary draw bending, the operator wants to make sure everything remains clamped and watch out for any type of wrinkling. Paying attention to clamping pressure during the bend. Without enough pressure, the tube will slip during the bend. Also, with too much pressure you may damage or wrinkle the steel tube as well. As far as materials go, we can bend just about any material. Materials such as steel, copper, aluminum, bronze, and other materials can be bent.
As we said earlier, Detroit Tube Products have been in business since 1922, and we have extensive tube bending knowledge. Many industries use our services such as aerospace, automotive, locomotive, forestry, and many more. No matter the diameter or size we can handle the bend. Finally, give us a call today at 313.841.0300 or contact us today for more information about all our available services. Detroit Tube Products is Michigan's premier tube bending company!