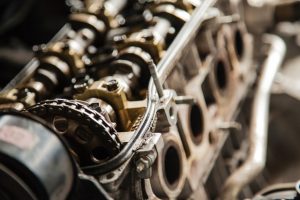 It is interesting to know diesel engines are being used on the Gordie Howe International Bridge. Since the construction of the International Bridge, our company has been dealing with traffic that comes with it. While the delays can be a pain, I always manage to get a glimpse of the machines. Those large machines care out the fundamental task for the project. To deliver and place material to create a bridge connecting Canada and United States. All the while, some of them might be carrying our custom tubes.
Diesel Engine
Diesel engines are internal combustion engines. In the engine, the air is compressed to a temperature sufficiently high to ignite fuel injected into the cylinder. As a result, the combustion and expansion actuate a piston. Since its creation in 1983, this engine has found use in a variety of machinery. These include locomotives, trucks, heavy equipment, and other machines.
The engine has been popular because of the many advantages it has.
Advantages of Diesel Engines
Many advantages come from using a diesel engine. Earlier models of the diesel engines were loud and had high maintenance costs. However, modern engines have overcome these problems, becoming more cost-effective and silent. Diesel engines are also rugged and reliable. In addition, fuel costs for these engines are cheaper. Furthermore, diesel engines have a longer lifespan compared to gas engines.
With all these benefits, it is easy to see why construction companies would use diesel-powered machines. However, some of these machines require specific or custom parts. That is where Detroit Tube Products comes in.
Diesel Engine Tubes from Detroit Tube Products
Detroit Tube Products services a variety of industries. One of these industries is diesel engine manufacturers. When a company needs specialized tubes and exhaust for their engines, we bend them to match our client's needs. For over 100 years, we have been bending every type of tube got our clients.
The diesel engines on Gordie Howe International Bridge have custom parts as well. Some of those parts were made right here at our company.
Posted In: Tube Bending
Tags: diesel engine, engine, tube bending
---