As styles get more modern, steel tube and piping in architecture gets more popular. Architects are continuously coming up with new ideas to use steel pipe and tubes in their designs and work. Not only does steel portray strength, but it also stands the test of time and will outlive many of us. Detroit Tube Products is proud to be a nationwide contributor, providing tube bending for architectural designs.
Industrial and Commercial Projects
A lot of industrial projects use steel tubing within their architectural designs.  Industrial projects including; road construction, refineries, port facilities, factories are among those we often get calls for custom tube bending. In addition, much of the machinery & equipment in those industrial facilities require tube assemblies. For example, conveyors and heating or cooling systems, are among the components typically used in industrial projects.  Strong steel tubes are needed for stable structures and equipment to make them last longer. From locomotive systems to mining equipment, many nationwide industries use our tube bending services.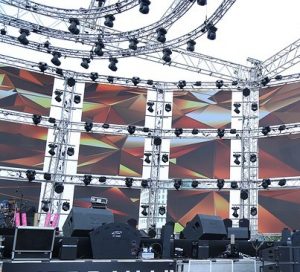 Many commercial buildings and projects make use of steel tubing as well and require our services.  The commercial projects are typically structures and facilities used for commerce and business. They include malls, retail shops, restaurants, hotels, medical buildings, and office buildings. Many of those structures include the more standard uses related to heating, cooling & fire suppression equipment. However, you will find some very interesting architecture in fountains, stairs, signs, and railings particularly in high-end malls.
Steel Tube Bending For The Fun Stuff
Many recreational projects use steel tubing and require custom tube fabrications and bending. Typically, recreational projects are for enjoyment, amusement, or pleasure. Sculptors can use steel tubes in sculptures depicting strength and endurance.  It doesn't take that much imagination to envision the use in sports complexes, music theaters, or even golf courses. Some of these applications are very cool and we enjoy working on them. In addition to all these projects, our tube bending services are used for DIY designs for homes and landscapes as well.
Why Detroit Tube Products?
Detroit Tube Products is the full-service solution to your tubular challenges and has been since 1911. We are tube forming/shaping, fabricating, and custom bending experts that specialize in building tubes for a wide variety of end-uses and industries. Tube bending companies with our capabilities experience are few and far between.  For over a century customers in nearly every industry have sought our help and expertise. Contact us today for more information on our tube bending products & services for architectural designs.
Posted In: Detroit Tube Products, Forming & Shaping, Tube Bending
Tags: tube bending for architecture, tube bending for commercial projects, tube bending for industrial projects, tube bending for recreational projects
---