DOM tubing is a popular material in different industries. Because of the "Drawn Over a Mandrel," this tubing is smooth and seamless is susceptible to high-impact situations. However, some tubing needs unique fabrications and bends to work. Pre Bent DOM tubing is practicable and available at Detroit Tube Products.
What is DOM Tubing?
So, what is DOM tubing? First of all, it is not a tubing type. Rather DOM comes from the process of making these tubes. Using the "Drawn Over a Mandrel," tubing becomes smooth and seamless. DOM Tubing is not only available but it has many advantages. In addition to being cost-effective, this tubing is extremely durable because it has a high weight-to-strength ratio. Because DOM Tubing is so versatile, you can find it in a variety of industries. Especially in the automotive industry. However, some DOM tubing needs to be a particular shape. After all, there are some industries that need specific or fabricated parts. That is where Detroit Tube Products comes in.
Bending Options at Detroit Tube Products
For certain equipment and purposes, DOM tubing needs to be bent in specific ways. At Detroit Tube Products, we specialize in creating specific bends and fabrications for our clients.
Pre-Bent DOM Tubing
For common bends, Detroit Tube Products has a die inventory. This large inventory allows customers to choose from a vast choice of existing bends. Pre-bent options often eliminate tooling chargings. In addition, you can use a size chart to help select and the inventory is always expanding. If a client cannot find a pre-bent option to fit their needs, Detroit Tube Products has you covered.
Tube Forming and Shaping
Sometimes, you need a unique shape for your tubing. Detroit Tube Products has made unique tubing fabrications. Each of their unique fabrications has helped museums and others get what they need. Detroit Tube Products provides tube forming and shaping services to fit clients' needs.  They have all types of tube forming, ranging from bending, flaring, expanding, and other processes. All of these unique fabrications can be used in a multitude of projects.
Pre-Bent Tubes and Tube Forming From Detriot Tube Products
Since 1911, Detroit Tube Products has been providing tubing needs for over a century. They have been servicing companies all over the Metro Detroit area through their talent and excellent customer service. It also provides assembly services to its customers. Without a doubt, Detroit Tube Products is the first choice for your tubing needs!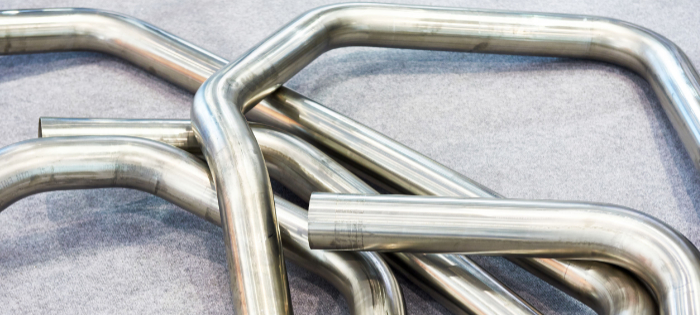 Pre-bent steel tubing is sometimes available at Detroit Tube Products. Primarily, Detroit Tube Products orders are custom orders and we make the exact quantities needed for that order.  But from time to time, the extra product is created or the order is never picked up. Because of this, we have some pre-bent steel tubing on hand. In addition to bent steel tubing, we will also have assemblies on hand as well.
Inventory of Pre-Bent Steel Tubing
When it comes to pre-bent or created inventory on hand, it is always best to contact us first. Use our easy contact form today or give us a call at 313.841.0300 to find out what inventory we have in stock. Detroit Tube Products provides bent tubing services for many major industries. In addition, we also provide assemblies and tube fabrication services as well. From diesel engines to plumbing systems, our services can help a multitude of businesses.
When it comes to custom bends based on your designs, we can handle that. Detroit Tube Products has a large list of clients that have proprietory designs that we have to follow. In addition, we handle all designs with the utmost security. We do not share companies' products and designs with other clients. Also, any type of design you have in mind contact us today, our talented staff can help you achieve what you are looking for.
At Detroit Tube Products we will some inventory of pre-bent tubing, so make sure to contact us about our inventory. If you are not sure exactly what you need, no problem! Give us a call today and our experienced staff can help you with exactly what you need. Finally, when it comes to steel tube bending services in the Detroit area, Detroit Tube Products is the top choice hands down!