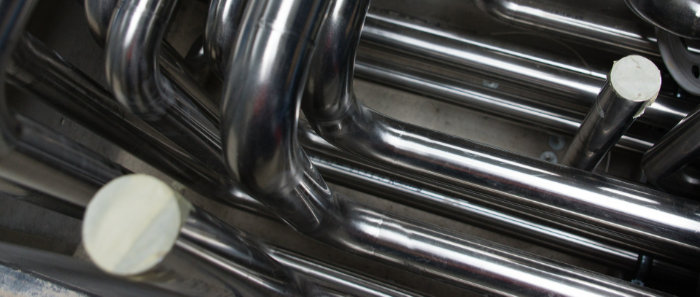 At Detroit Tube Products, we have been providing tube fabrication and bending services for decades.  Our fabrication services range over a variety of choices. In addition, we can provide any type of tube forming service that you need.  We can provide expanding, swaging, beading, flanging, flaring, and all types of forming services.  Detroit tube products have worked with a large selection of industries throughout the years.
Tube Fabrication Services
Our fabrication services are available for any type of material. Materials such as stainless steel, aluminum, or carbon to name a few. Also, we can provide welding services as well. We provide Mig and Tig welding depending on the need of the project. But the service that sets us apart from everyone else is our tube bending services.
Detroit Tube Products can bend any type of steel, such as aluminum, alloy tubes, or stainless steel. We can use compression bending, rotary draw bending, or roll bending depending on the order. Because of all our expertise and equipment, it allows us to manufacture parts and assemblies in any size of a volume. With over 100 years of experience, Detroit Tube Products is the right choice for you.
Steel Tube Bending Service
Steel tubes are used in many applications in everyday life. From playground equipment to motorcycle custom exhausts, tube bending is needed.  No matter the size or shape we can bend the tubes to your specifications.  Also, Detroit Tube Products is ISO Certified and a reputable and dependable company you can trust. Request a quote today for any of our bending or fabrication services. You can also give us a call at 313-841-0300 and talk to one of the experienced representatives to answer any of your questions.