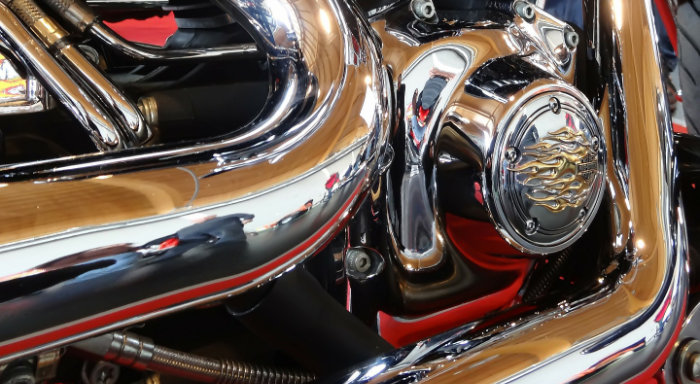 Why 4 inch mandrel bends you might ask? The 4 inches is used primarily for exhaust systems on motorcycles or automobiles. Mandrel bending is a type of process that used when bending a tube. In addition, these tubes are usually stainless steel but there other types of metals as well. Of course, mandrel bending is not only for the automotive industries, but industries such as aerospace, agriculture, and others also use it as well.
4 Inch Mandrel Bending Uses
The 4 inches in diameter exhaust pipe has become the standard over the years. From race cars to custom motorcycles all use that width. In general stainless steel is by far the most used for this type of application. Also, the bending process is not limited to just round tubes, we also bend square and other shaped tubes as well. Being located in the Motor City, we have extensive experience with bending exhaust tubes.
Detroit Tube Products has been providing bending services for all types of automotive companies for decades. In addition, we have many clients that have proprietory products that need to be kept confidential. We have no problem with stainless steel mandrel bends and creating tubes to your exact specifications.
Tube Bending At Its Finest
With such a long rich history of providing tube bending services all over the country, Detroit Tube Products is your best choice. Also, we can provide you with a quick and accurate quote on your next order. Our experienced staff can answer all your questions to help you find exactly what you are looking for. Furthermore, we can handle any size order and have it on time and ready for you in a reasonable time frame.
Finally, call us today at 313-841-0300 and find out why Detroit Tube Products is the premier tube bending company throughout Michigan and the United States.  You will be glad you did!