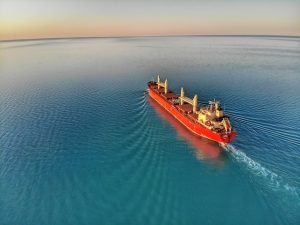 Detroit Tube Products does tube bending for the marine and yacht industry. While our company serves many industries, fabrications for marine and yachts are interesting. In addition to needing to use specific materials, the type of fabrications that need to be made can vary greatly. So, what type of tube bending do we do for this industry?
Gulf Coast Tube Bending
When it comes to fabrications for the marine and yacht industry, they tend to vary depending on where the order is coming from. When Detroit Tube Product's customers are in the Gulf Coast area, we typically make products for service boats and shrimp fleets! Marine service boats often are used to support off-shore oil rigs. As a result, these boats need to transport goods and people on and off the rig. To keep these watercraft in top shape, broken or worn parts often need a custom replacement. That is where tube forming comes in handy. Due to the unique qualities of a ship like spacing and other parts, sometimes tubes and assemblies need to be made to fit certain requirements. This also applies to shrimp fleets, which can often need new parts for their netting systems.
Detroit and Great Lake Tube Fabrication
Without a doubt, the Great Lake region has unique ships around. These freshwater lakes are the closest to being an in-land ocean, especially with the number of shipwrecks that have occurred over the year. Most custom fabrication jobs involve Great Lake freighters. Most of these boats have boilers that range between 70 to 80 years old! Due to the age of these freighters, many parts are no longer in mass production. As a result, servicing these boilers requires custom parts.
Marine Tube Bending Services
When it comes to tube bending for the marine and yacht industry, Detroit Tube Products can provide custom fabrication for companies or private individuals. Our company works closely with manufacturers to produce tubing for boat engines, including diesel. Whether you are on the coast or on the Great Lakes, our company is more than qualified to help you get the products you need for your projects!