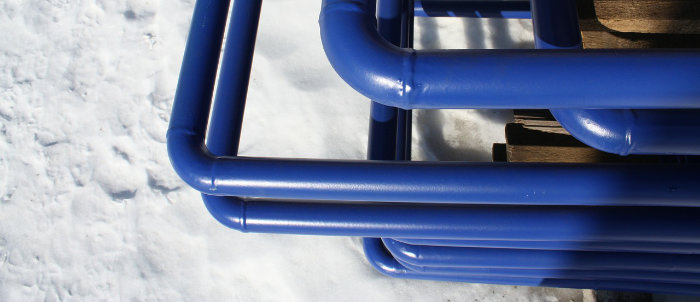 At Detroit Tube Products, we provide mandrel bending solutions for a variety of industries. Our experience as mandrel bender puts us way above other companies out there. In addition, we work with stainless steel tubes and other types of tubes depending on your need.  With our extensive knowledge of tube bending, Detroit Tube Products can provide you with the best materials you need for your next project.
Mandrel Bending Solutions That Work For You
Mandrel bending is a precise process that requires precision and accuracy. Whether you need bent tubes for an exhaust system or a complex plumbing system, we can help. Also, we work with all sizes of tubes with a variety of diameters. Mandrel bending is just as strong as a welded bend. In addition, many feel it is actually stronger than a welded bend.
Some believe heat treatment is needed to perform a bend. That is not true,  many stainless steel tubes are coldly bendable and require no heat treatment.  Also, some believe a mandrel bend will not provide a consistent diameter. That is also not true.  Mandrel bends maintain the same ASME wall thickness and there is actually more control to maintain the proper diameter. In addition, we offer section bending as well.
Mandrel Bends from Detroit Tube Products
As you can see there are many advantages to mandrel bends. That is why at Detroit Tube Products, we highly recommend mandrel bending over other processes. Of course, we offer more than just mandrel bending solutions such as fabrication and other bending methods.
Contact Detroit Tube Products and our experienced staff can help you determine exactly what type of service you need.  Finally, give us a call today at 313.841.0300 to find out, even more about what we can provide for you and your company.