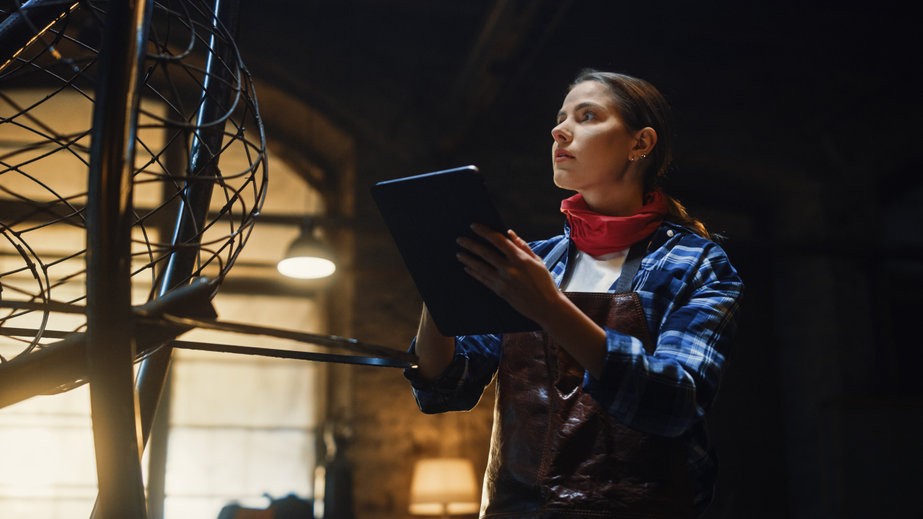 Are you looking for open job positions in the tube bending and fabrication industry? Detroit Tube Products has available job openings for qualified and dedicated applicants. Since 1911, our company has been bending unique fabrications for a variety of industries. However, it takes a full team to make our high-quality products. If you are looking to work at a company with a rich history and at the center of innovation, then you have come to the right place. The following are some of the job positions we hire for at Detroit Tube Products.
Job Positions
We ask that applicants read through each position, then before submitting an application to please take our skills test to help establish applicant qualifications.
Shipping and Receiving Associate
This manufacturing job is part of our Inventory Department. This role involves moving materials, counting, weighing, and packing/ unpacking parts. The associate also must answer the door, load/unload trucks, and compare incoming parts to existing templates. Furthermore, the operator may be asked to do other tasks pertinent to the floor or production process. Due to the physical demand, our company looks for applicants that are:
Able to lift from the floor, push, and pull 40 pounds
Able to weigh and measure
Confident and accurate counting skills
Able to use common tools – wrench, hammer, screwdriver
Able to understand simplified shop drawings
All applicants also need to have a valid driver's license and a minimum of a high school diploma!
Parts Preparation Associate
In our Wash Department, our Parts Preparation Associates need to ensure that parts are ready for manufacture or shipping. Associates will need to wash and oil parts so they remain clean and rust-free prior to shipping! Job applicants are expected to move parts from crates into baskets of an industrial wash machine, monitor the cycle, unload clean parts, check the chemistry of wash solutions to a chart, and adjust as instructed. Afterward, you will need to skim the tanks to keep the system functioning. Finally, associates will have to prepare components for assembly with the tumbling machine or Blanchard grinder.
Requirements for this position include:
Able to lift from the floor, push, and pull 40 pounds
Good vision to see color changes in test tubes
Confident and accurate counting skills
Tolerate high-humidity workstation
Able to understand simplified shop drawings
A valid driver's license is required for this position alongside a high school diploma.
Manufacturing Engineer
Detroit Tube Product requires our Manufacturing Engineers to have BSME and knowledge of metallurgy. We also prefer our applicants to have experience with Solidworks, PPAP, and APQP. Due to working in our engineering department, applicants must be comfortable on the shop floor and working hands-on with other operators. Our Manufacturing Engineers are responsible for:
Making the manufacturing system work well
Producing high-quality parts with minimum risk to safety, quality, or waste
Designs and ensures maintenance of production systems/fixturing for customer parts
Researches new suppliers and processes to meet changing demands
Troubleshoots process failures and implements improvements
Specifies materials and outside services to be purchased for new parts
Manufacturing Engineers need to work with Quality Manager to address customer complaints and review reports.
Tube Bender
To be a tube bender at Detroit Tube Products, you need to have a minimum of a high school diploma. In addition, applicants must be capable of:
Lifting from the floor, push, and pull 40 pounds
Using common tools – wrench, hammer, screwdriver, c-clamps
Understanding simplified shop drawings
As a tube bender, you will be responsible for operating a Pines horizontal mandrel tube bender to produce a variety of parts from steel, stainless, and other
metals. Furthermore, you need to check the parts on a blocked-up layout. Our ideal candidate will have experience with tube bending alongside good math and measurement skills.
Apply at Detroit Tube Products Today!
If you are looking for innovative jobs, then you should apply at Detroit Tube Products. Our company prides itself on having an excellent work environment where our employees can thrive.
All of our company's full-time positions offer health, vision, and disability insurance.