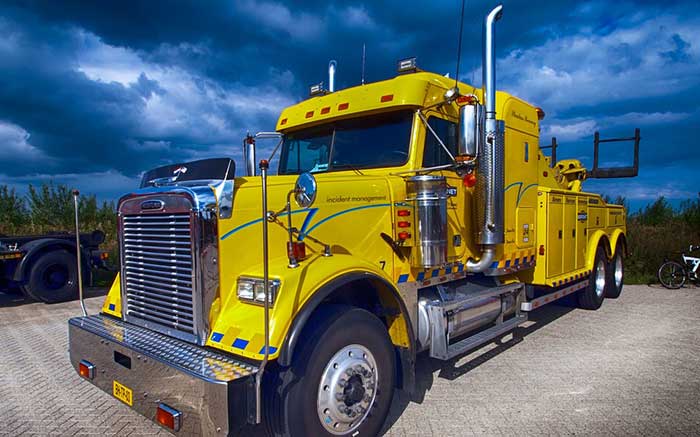 As you may or may not know, tube bending is an important aspect to many industries. Industries such as HVAC, aerospace, automotive, construction and many others rely on tube bending. One of the major industries that need tube bending services provided by Detroit Tube Products is the heavy-duty truck and bus industry. When it comes to tube bending, exhaust pipes, usually made from stainless steel, are on top of the list.
Heavy Duty Truck Tube Bending
Along with the exhaust system, the cooling system requires a lot of bent tubes as well.  Coolant tubes used to transport the liquids used in cooling the engine can be made from aluminum or stainless steel. These bent tubes need to be precise to fit properly to the radiator. The same goes for buses, exhausts and coolant tubes all need to be properly bent to fit their needs. A properly bent y-pipe is also essential to a truck.
At Detroit Tube Products, we have clients from all over Michigan. From fleet owners to individual truck owners, we have been providing services for over a hundred years. We can bend your exhaust or coolant tube to your exact specifications. In addition, we can handle any size workload you may have. We meet our deadlines and always deliver. Also, we strive to provide the best customer service in the industry and stand by our work.
Don't trust some fly-by-night shifty characters, when you can trust your job to the reliable ISO certified experts at Detroit Tube Products. If you would like to know what size dies we have, make sure to check out die inventory page. It will give you a comprehensive look at the size dies we use. Finally, give us a call today at 313.841.0300 or request a quote now and see how Detroit Tube Products can help you with your truck or bus!