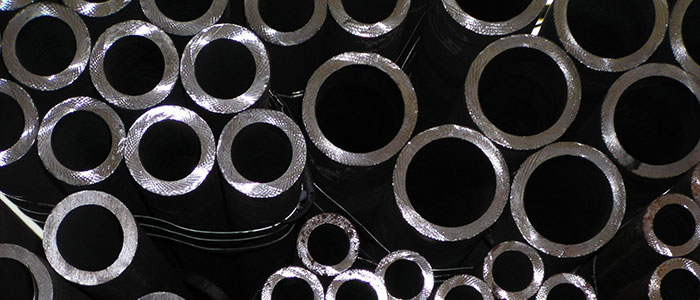 Do you know the difference between 304-grade and 316-grade stainless steel?
When it comes to tube bending and fabrication, the quality of steel plays an important factor. Detroit Tube Products are exclusive with 300 series of steel, specifically 304 and 316 stainless. If you are wondering why we work with the 300 series, it is due to the unique composition and various applications this steel grade is good for.
Difference between 304 and 316 Stainless Steel
So, what is the difference between these two types of steel?
The important thing that separates 304-grade and 316-grade steel is the composition. 304-grade stainless steel, also known as A2 steel, is comprised of high amounts of nickel (8-10.5%) and chromium (18-20%). The rest of the steel contains alloying elements such as manganese, silicon, and carbon. The remaining portion is predominantly iron.  Due to chemical makeup, 304 steel is more machinable than 316.
Meanwhile, 316 stainless steel, also known as A4 steel, has a similar chemical makeup to A2 steel. Like 304, this steel has high amounts of nickel and chromium and the same alloying elements. However, 316 is distinct because it has significant amounts of molybdenum (2-3%). The addition of molybdenum allows 316 to become resistant to saltwater and marine environments.
Although the difference is slight, their difference affects the application of 304 and 316 steel.
Applications of 304 Stainless Steel Bend
First of all, let's go over the positives of using 304 stainless before discussing the applications. There are many benefits to using 304 steel. This includes:
stronger than mild steel
high corrosion resistance
superior workability and formability to 316
less heat sensitive than 302
Due to 304-grade steel being machinable and affordable compared to 316, this steel has more common applications. You will often find 304 steel in household and industrial applications like sinks, refrigerators, heat exchangers, and pipes. Furthermore, this steel can be found in specific structures that are in environments where carbon steel would typically rust.
Although 304 stainless is more common than 316 steel, there are some problems with it. In addition to needing proper machinery to machine this metal, it's also vulnerable to saltwater. Fortunately, people who need stainless steel that resists saltwater corrosion can rely on the 316 grade.
Application of 316 Stainless Steel
316 stainless steel has many benefits compared to its 304 counterparts. This includes:
Stronger than 304 stainless
Extremely corrosion resistant
Resistant to salt water and caustic chemicals
Due to the molybdenum, 316 stainless steel is commonly found in chemical processes and high-salinity applications. This includes chemical processing, storage equipment, medical/surgical devices, and refinery equipment.
Compared to 304, 316 stainless is more expensive and less machinable. As a result, most people do not use this steel unless they need the "marine" grade.
Get 304 and 316 Stainless Fabrications Today
If you need 304 or 316 stainless, custom tube fabrications and bends for your projects, then you should contact the professionals at Detroit Tube Products. We help a variety of industries with their own tube bending needs, so let us help you with yours.