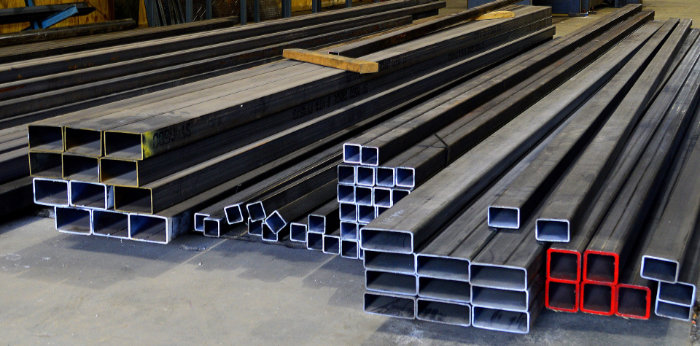 Bending square steel tubing takes a professional touch to do properly.  At Detroit Tube Products, we can provide bending services for square steel tubing. Square tubing is used in different industries such as industrial and domestic. Also, square tubing has many benefits over other types of tubing. Detroit Tube Products can provide all types of bends with a variety of shapes. Our experts can help you with the exact bends you need for your project.
Benefits of Bending Square Steel Tubing
One major benefit square tubing offers is uniformity. The walls of square tubing are uniform in thickness and provide uniform strength. Another benefit is the cost-effectiveness of square tubing.  This type of tubing goes under less processing which leads to lower costs. In addition to cost, the wide range of sizes is another great benefit. Also, square tubing has a wide range of diameter and wall thickness. One of the final benefits is the overall strength of the tube.
Square tubing is created through cold forming which gives it tensile strength and higher yield. This makes the tubing able to withstand extreme temperatures, pressures, and extreme elements. There are many uses for square tubing. One is for railings on stairs and other areas. In addition, square tubing can be used for truck beds, metal structures, general fabrication, and much more.  These tubes can be made from a variety of materials. The most popular is carbon steel.
Bending Square Steel Services
As we stated before, we offer bending services for any type of steel tubing. From stainless steel to copper we can bend any type of material that you need. At Detroit Tube Products, we have been providing bending services for over 100 years.  Finally, contact us today or give us a call at 313-841-0300 to talk to one of the experienced representatives.