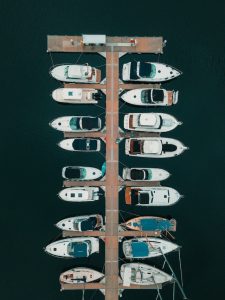 When it comes to tube material for marine boats and yachts, you have to be careful. Just like any other project, specific materials work better than others. This includes boats and yachts, that need tubes made out of certain materials. So, what type of material do you need for these vessels?
Brass
The majority of tubing used for boats and yachts is brass. Brass is a generic term for an alloy that is comprised of copper and zinc. For centuries, this material has been synonymous with the sea. The alloy has been used on ships for years because of its corrosion resistance. While recent discoveries have shown that brass does not fare well on seafaring vessels, it is ideal for freshwater boats and yachts. This type of material is found in engines specifically, being able to carry to and from cooling pumps. However, navel-grade brass is able to handle the high seas just fine as it is the perfect combination of zinc, copper, and tin. The composition of the brass is the most important because it can affect the application. However, brass is not the only material used.
Bronze
Another popular material for tubes and piping is bronze. Just like brass, bronze has been used on boats for centuries. This material is perfect for below-water use for engines, like assemblies for engines and piping. Bronze is used in a variety of marine applications, such as:
Propellers
Propeller Shafts
Nuts
Valves
Flanges
Bolts
And other marine equipment
While brass is used the most, bronze fabrications and tube shaping for boats and yachts are very common.
Marine and Yacht Fabrications at Detroit Tube Products
Detroit Tube Products works with clients from the Great Lakes to the Gulf Coast, creating fabrications for marine and yachts. Our company knows what tube material you need for marine boats and yachts. Our company makes emergency parts for service boats that travel across freshwater and seawater. In addition, our company works to create unique fabrications that work with equipment that is no longer in production. Regardless, if you need tubes for operating engines or for ladders to get in and out of the water, Detroit Tube Products has you covered!